LA PEUR DU BLANC
Fear of light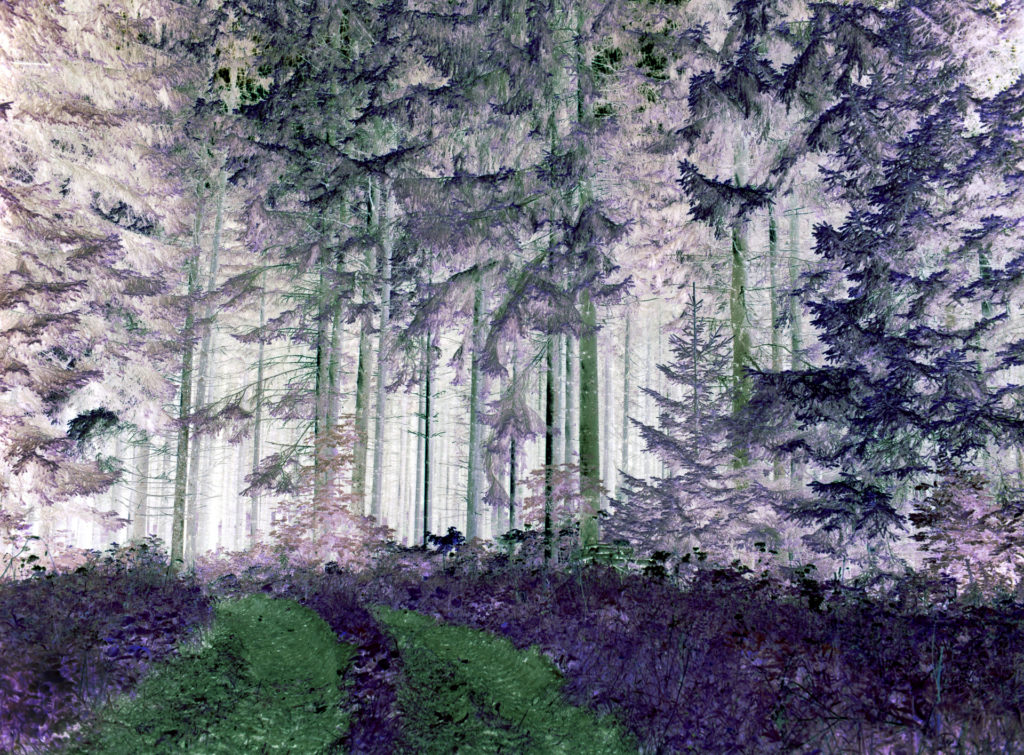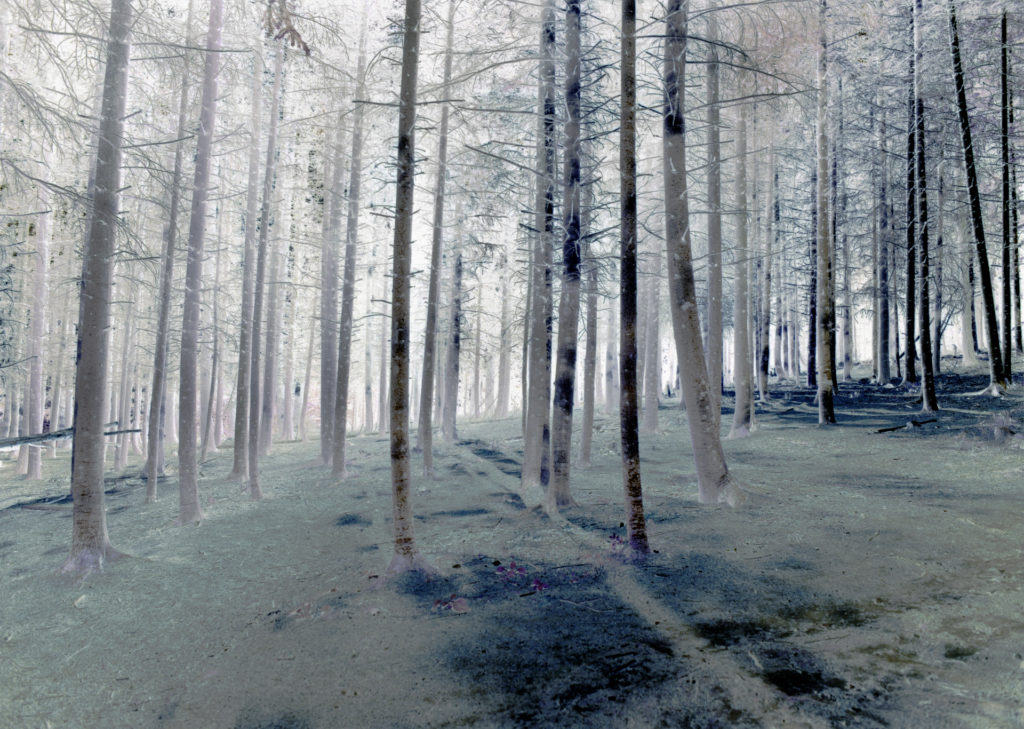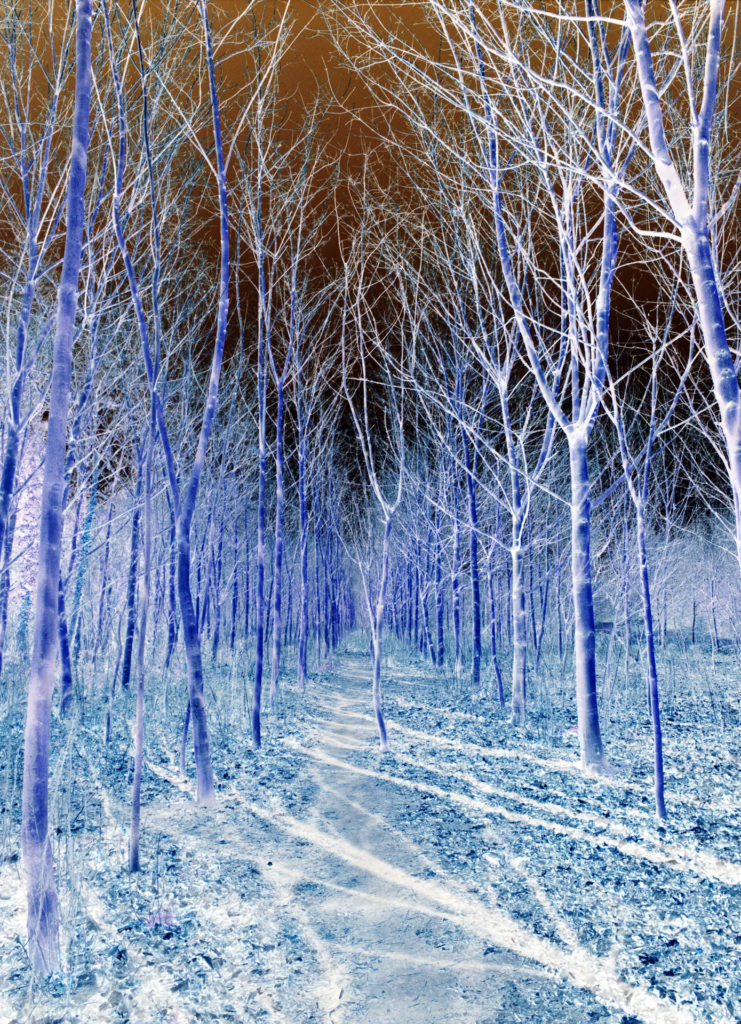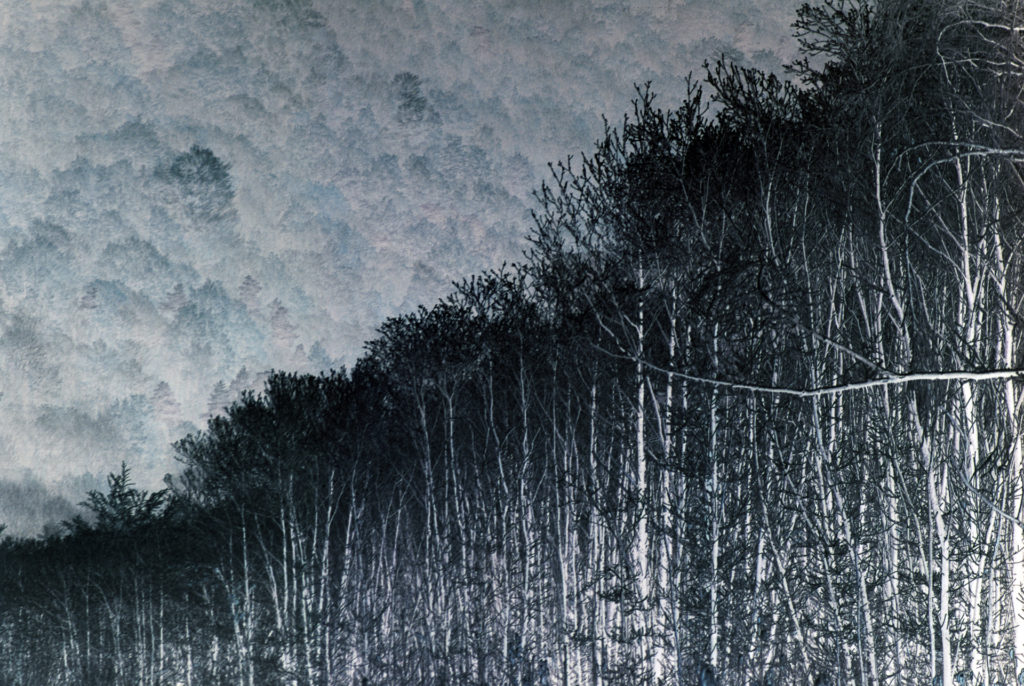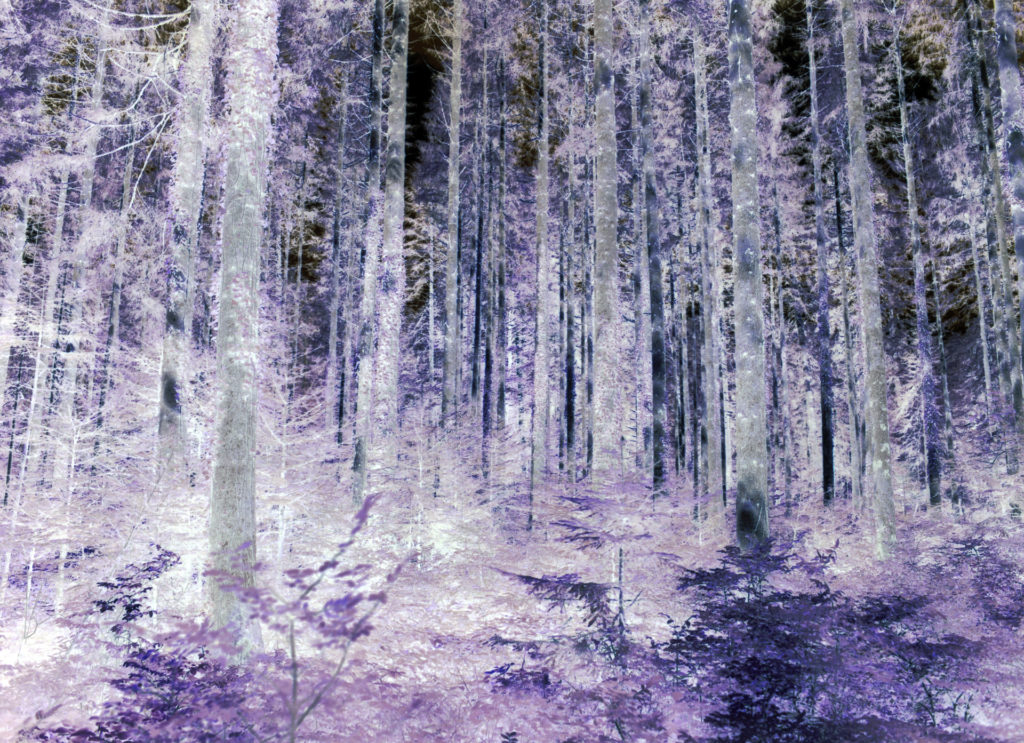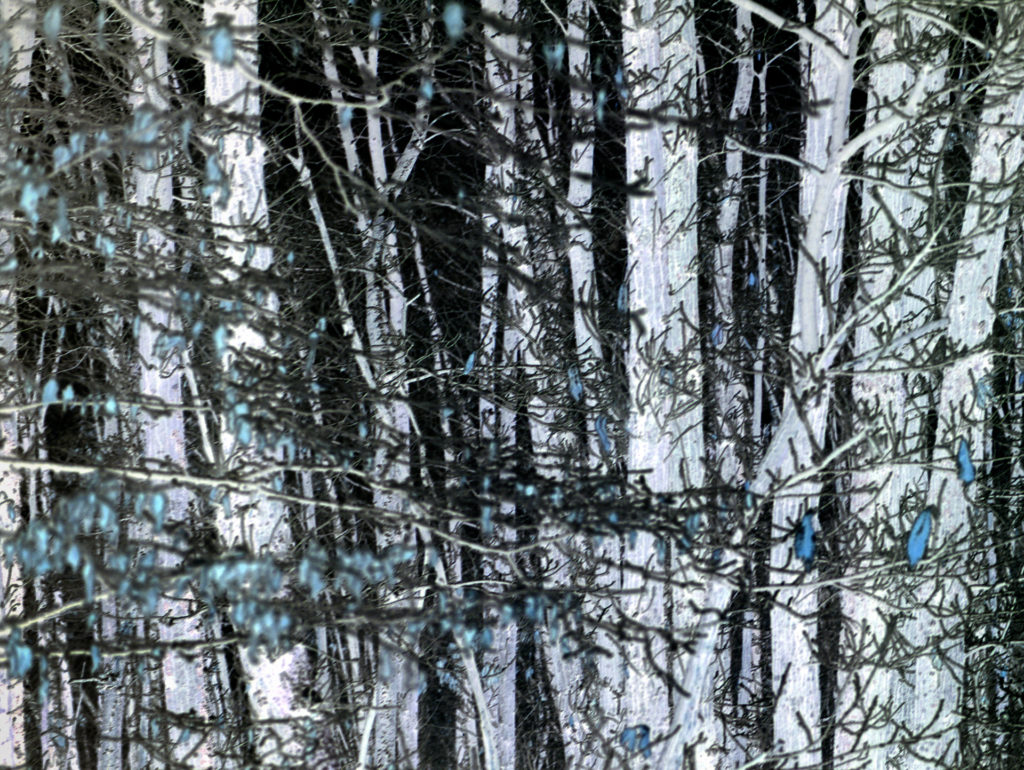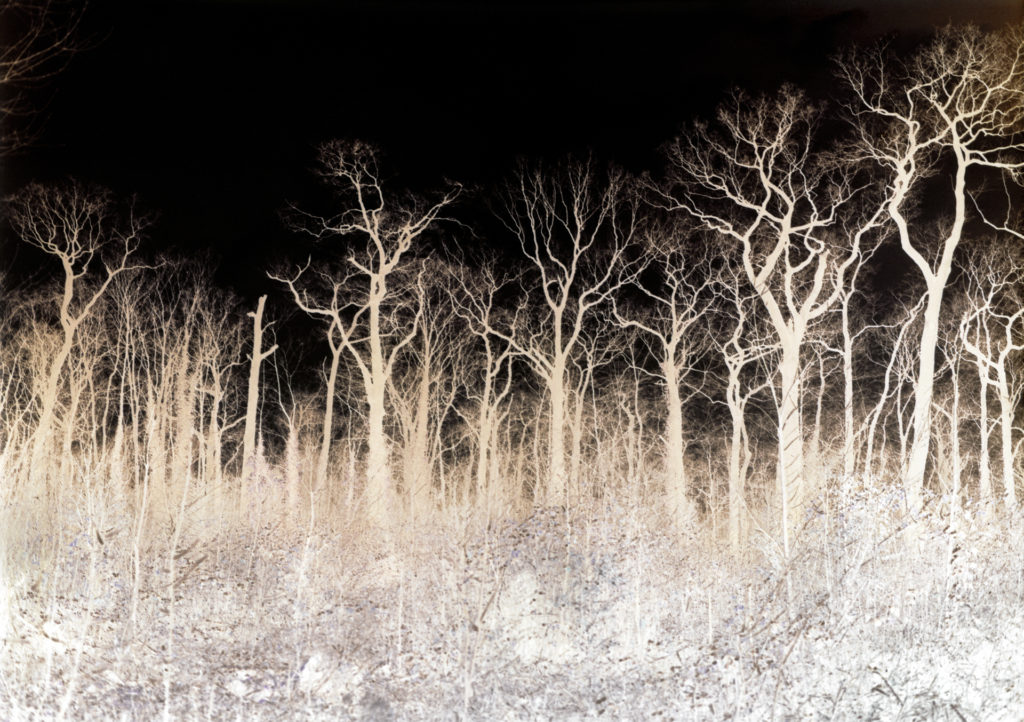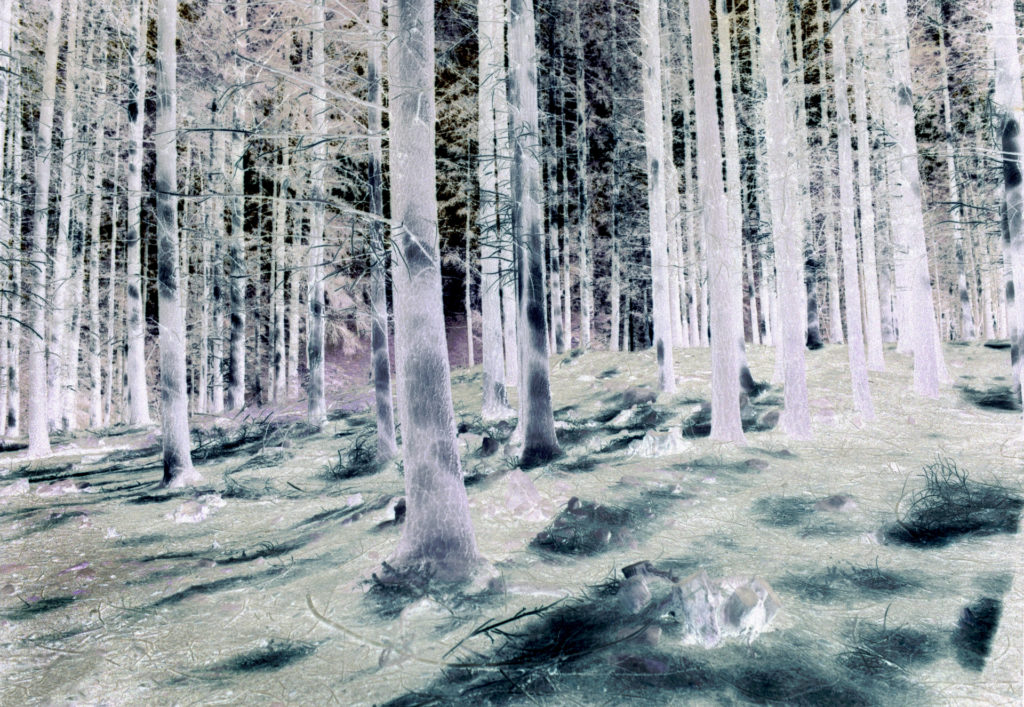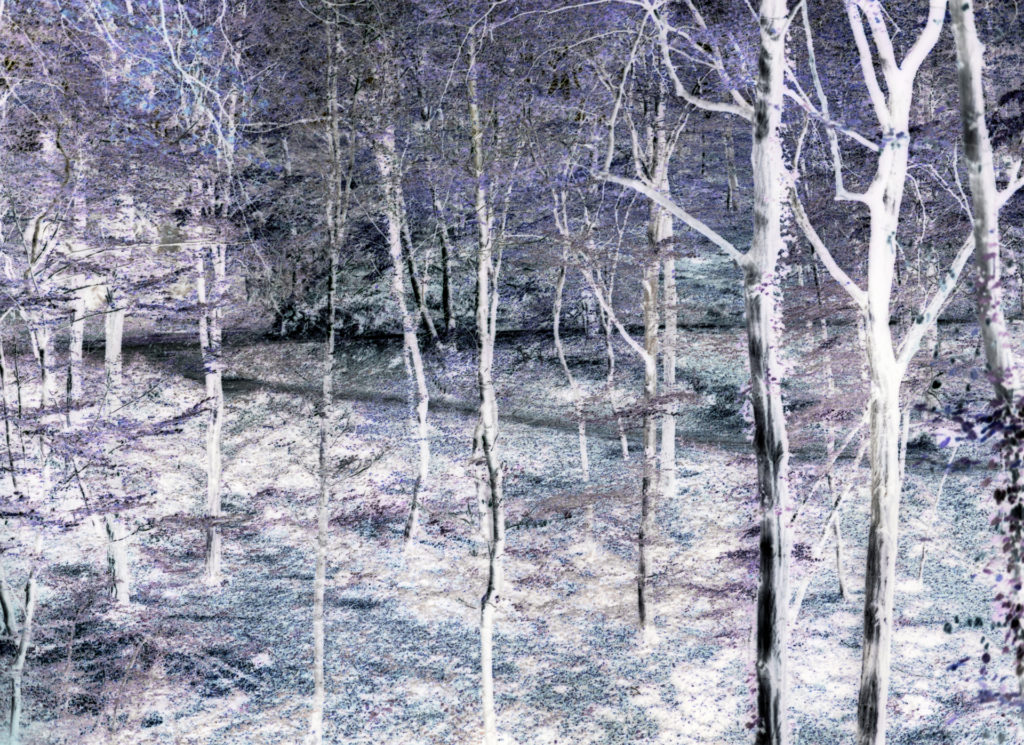 Notre mémoire est faite de deux mondes. Ce que notre mémoire ne retient pas de l'expérience du monde réel, elle le complète en ayant recours à l'imagination, ou pour être précis, à ce qu'elle croit être réel… Si ce que l'on conserve du monde réel est si lacunaire, vouloir représenter un paysage bâti sur l'imaginaire, un paysage «de l'autre côté», devient dès lors tout aussi légitime.
La Peur du Blanc présente des photographies aux couleurs simplement inversées par rapport à la réalité. Ces images sont comme autant d'empreintes laissées en nous par les contes d'enfance, les fantasmes de peur du loup, de peur du noir. Empreintes, donc images en creux, en négatif.
Quand les ombres deviennent clarté, que l'obscurité doit se dévoiler, est-il encore question de peur ? La forêt prend alors un tout autre visage ouvert sur l'imaginaire, sur une poésie inattendue.
Our memory is made of two worlds : so often what we think actually existed is nothing but the result of our imagination. We blend the real with the dream… or at least with what we think is real. If what we keep of the real world is so incomplete, then representing an imaginary landscape, a landscape « from the other side » becomes just as interesting.
La Peur du Blanc (Fear of light] presents photographs with colors simply reversed. These images are like prints left in our minds by children tales, stories of dark forests, myths and wolves. A photo negative is precisely an reverse print of reality, waiting to be turned into a positive. But what if I choose to show only the negative, the engraved image within us?
When darkness turns into light and has to reveal itself, is it still a question of fear? Forests then become a place filled with imagination and unexpected poetry.